A WORKSHOP EXPLORING FOOD AS A MEDIUM FOR DATA EXPRESSION
Have you ever tried a fish soup tastes of which the recipe is based on publicly available local fishing data of the North sea? Or what about a cone of Belgian fries would be like if it was based on Brussels' population mix? DATA CUISINE explores food as a means of data expression - or, if you like – edible diagrams.
DATA CUISINE is an initiative by prozessagenten, process by art and design with data visualization expert Moritz Stefaner. In the upcoming Data Cuisine workshop Moritz Stefaner & Susanne Jaschko will team up with Ludovic Vanackere, the famous chef of gastronomic restaurant Atelier de Bossimé, and together with the participants, they will try to find novel dishes which will represent locally relevant datasets in a meaningful, intriguing way. Up to this day, Moritz and Susanne have done workshops in Helsinki, Barcelona,Leeuwarden, Basel, and Berlin.
Now it's time to cook with some Belgian data. In this three-day workshop you can process locally relevant data - from Namur, Wallonia, Belgium… - into a data dish. The workshop will take place in the brand new Cooking Lab of the Smart Gastronomy Lab . A workshop space with a professional kitchen and a lab for scientific exploration located in the Campus of Gembloux Agro Bio-Tech.
The Smart Gastronomy Lab will provide a 3D Food Printer at the workshop, so it will be possible to print specific shapes with very precise amounts of chocolate to represent certain datasets in desserts!
You can register here . Partcicipation to the workshop costs 60 € for the 3 days (one evening and two entire days), the price includes dinner on Wednesday 27 April and meals on Thursday 28 and Friday 29 April.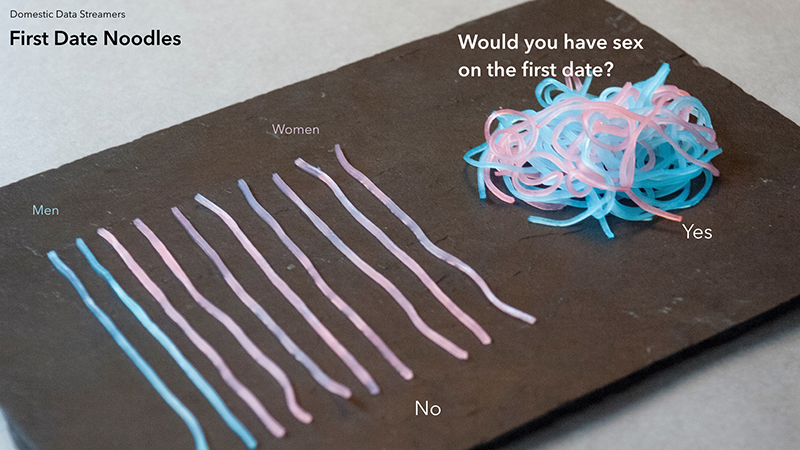 Picture: Ferran Val - INDEX SCP / http://data-cuisine.net